China Thick Film Heating Plate/Board Suppliers
Thick Film Electric Heating Circuit is made on stainless steel plate and insulated by insulation layers.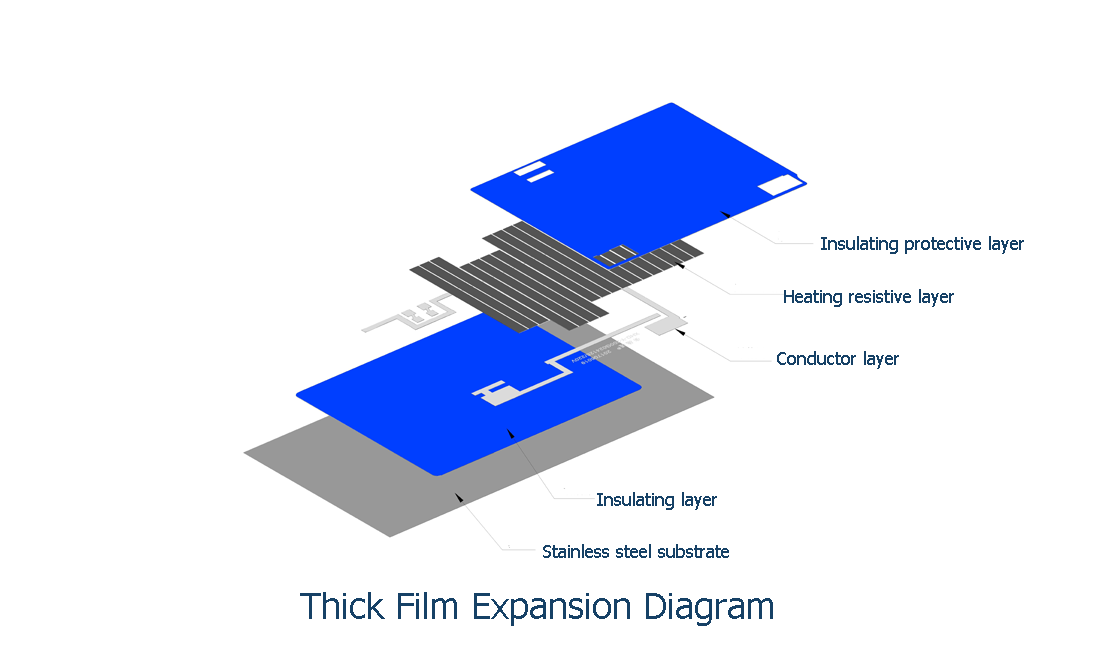 Thick film Heating Plate and board can heat stainless steel plate and temperature ramp up above 80℃/S.
Compared with other Electric Heating Element for electric water heater, Thick Film Heating Plate is advanced in larger heating area (Heating Circuit uniform covered heating plate), higher power density, faster Temperature Response (above 80℃/S), Longer Life Span (above 10,000 hours), Lower Thermal Inertia and better Heat Transfer Efficiency(≥98%).
Any size and power can be customized.