Since thick film heater element is new type water fluid heater parts for most home appliances manufacturers or other customers, we make this Electric Testing Kit as Mini Electric Instant Hot Water Dispenser Prototype, which can be set to supply target temperature hot water or water volume in each single heating process.

110v 1500w Electric Heater Test Model
will help customers to understand how thick film heater works and to learn more thick film heater applications in new model R&D.

110v 1500w Electric Heater Test Model
is assembled by Thick Film Heater Element, DC Membrane Pump, PCB control system, LCD Display, Touch Buttons etc.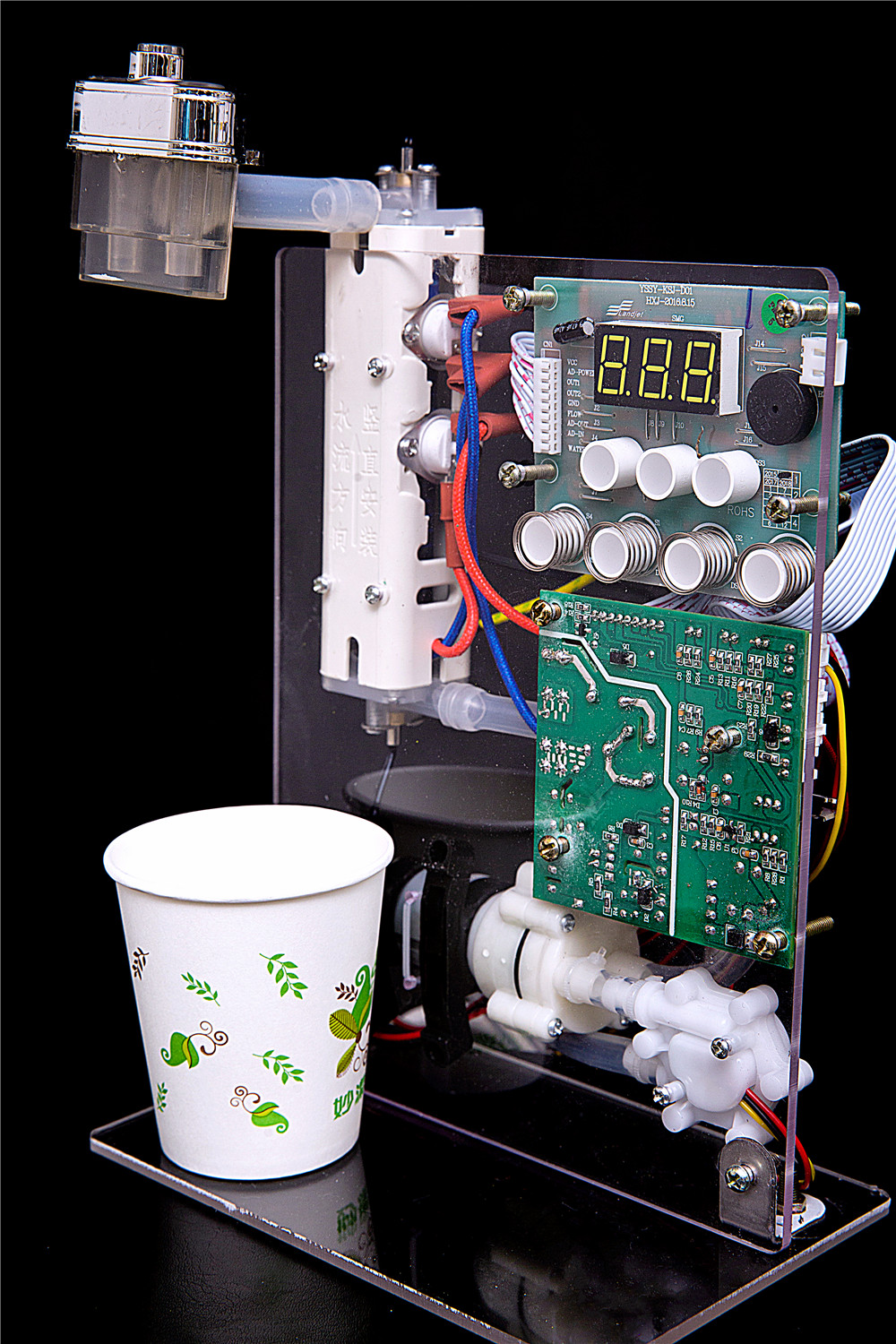 Target Temperature: 60℃, 70℃, 80℃, 90℃ and 100℃
Volume in single heat process: 150ml, 500ml and 1000ml
Control function of

110v 1500w Electric Heater Test Model
The controller has one 3 Digitron that shows temperature, three flow indicator light and four key-press indicator light.(see figure)
Long press child lock key, the digitron will display ("---"), and other keys will be null and void; again long press child lock, other keys will restore function.
The flow level can be set by pressing the flow setting key; each short press will add 1 level; long press is invalid, the flow levels are set cyclic (level 1: 150mL; level 2: 500mL; level 3: 1L);
By pressing the temperature setting key, the temperature can be set at 25, 60, 70, 80, 90 and 100 degrees; and each short press will add 10 degrees in temperature, long press will add 10 degrees every 0.3 seconds. The temperature will go back to 25 degrees after it reaches 100 degrees.
Long press the on-off key to start work. When the flow reaches the set level, it will return to standby state. During work, short press the on-off key will interrupt work and return to standby state.
The instant thick film Heating Tube of the Jieda GIDAPE® ANDETONG® series have the advantages of large heating area, high heat conduction efficiency (≥98%), fast thermal response (80 ℃~150℃/S), long working life (≥10000 Hour) and other significant advantages.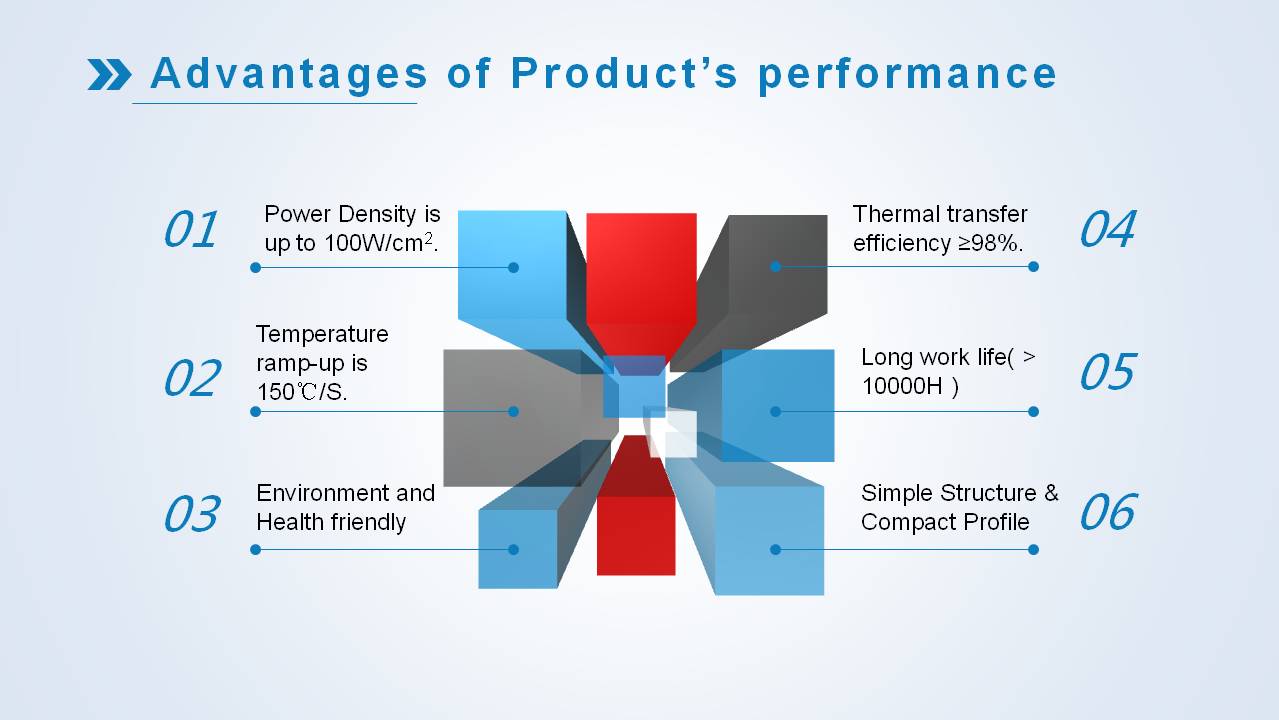 110v 1500w Electric Heater Test Model use precautions
1, The product temperature rising rate is greater than 80 ℃~150℃/S, so, please ensure that the tube is filled with water before use.
2, The pipe must be installed vertically when heating liquid, the direction of liquid flow is from the bottom up. To avoid local dry burning, please add water at first, and then connect to power.
3, Based on different powers, the user should ensure the minimum flow, while ensuring smooth water access to the pipe, so as to avoid vaporization and dry burning.
4, Pay attention to the surface heat dissipation; and due to a big power density, please also pay attention to the rate of heat exchange.
Brief introduction of our Company
Since its establishment in 2012, Jieda has been focusing on R&D and mass production of thick film heating pipes. The stainless steel thick film heating pipes produced by Jieda are widely acclaimed for its high thermal efficiency, stable performance and safety and durability. Jieda GIDAPE® ANDETONG® series stainless steel thick-film heating tube has four invention patents, dozens of utility model patents, we are also the first domestic company who produces stainless steel thick film products with CQC certification, wading health approval documents, ROHS certification.