The Dual Power Electric Heater is assembled by dual power thick film Heating Tube, protective casing, over-temperature protective system, spirial column, top and bottom end cap and wire connector.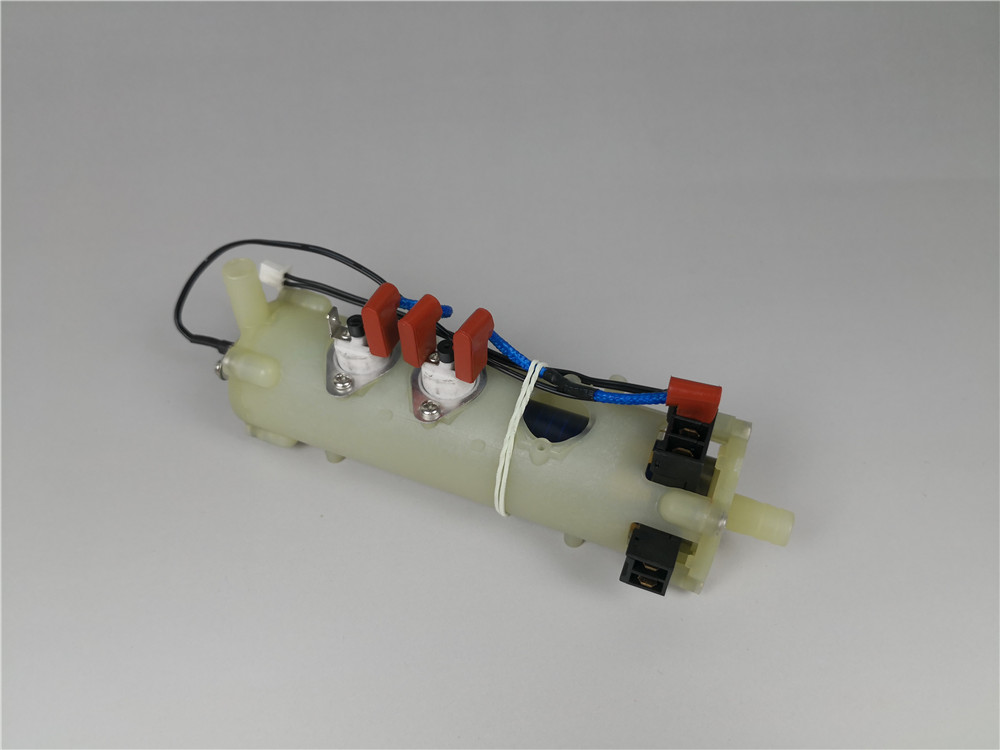 The major advantage of the dual power Electric Heater is several chioces of powers (800w,1400w and 2200w)on one thick film heater. This heat which is connecting with PCB can produces 45℃-100℃ hot water for special application.
This Electric Heating Element was assembled with over-temperature protective system(automatic reset and/or manual reset). Over-temperature protective system can directly access heating power supply circuit to control it connection or disconnection.Circuit Control Board can adjust the outlet water in multiple temperature levels.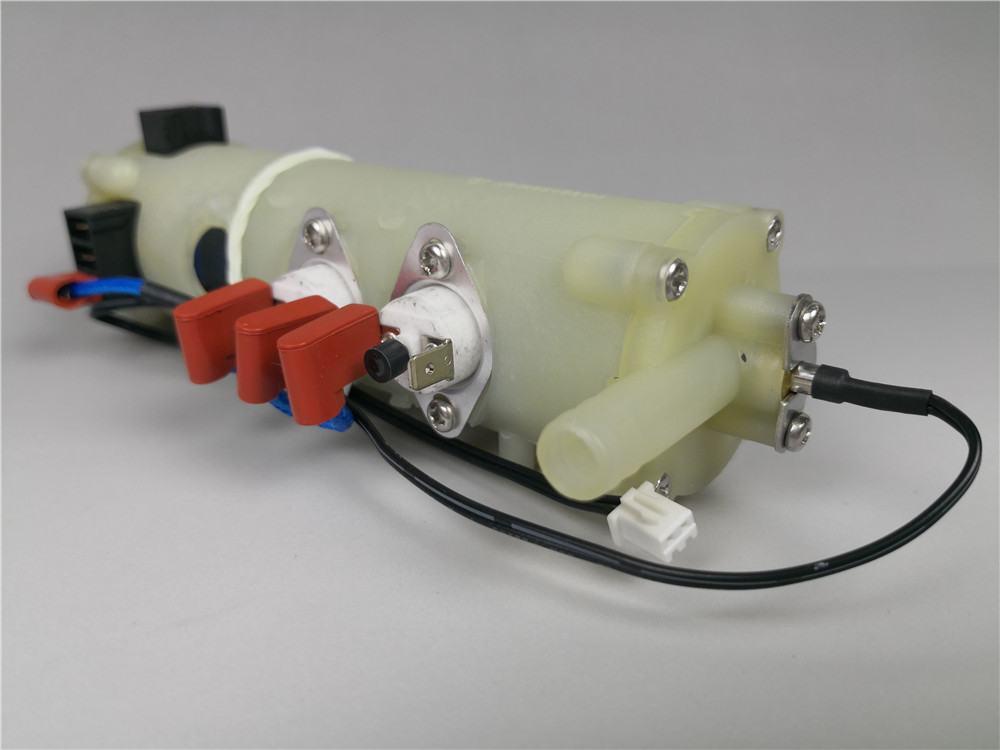 The major application of dual power electric heater is for Hot Water Dispenser,hot water purifier and tea making machine.