Main Features of thick film heating technology
1. Electric Circuit printed on stainless steel tube surface, to heating the water flow inside. 5 isolation layers sintered on the surface.
2. Large heat transfer area on tube surface; Ramp up and Cool down quickly; High utilization rate up to 93% or above.
3. Fast temperature response, power density is as high as 60W/cm² and heating circuit`s temperature raising rate exceeds 80℃/s.
4. Simple structure, compact profile, various applications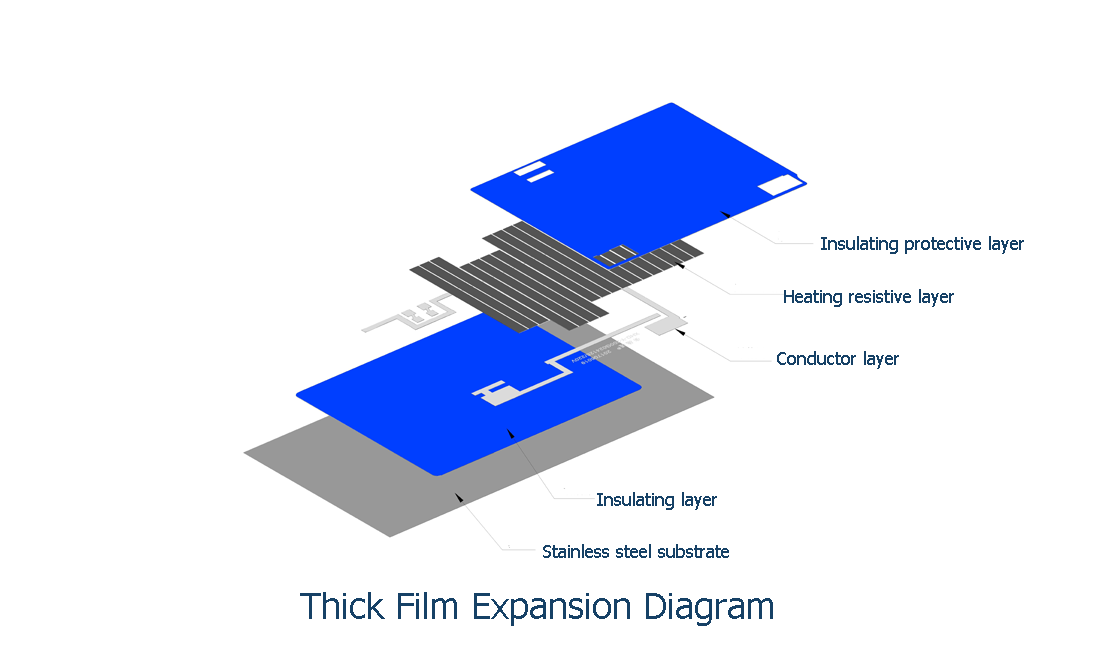 And on the basis of thick film Heating Element, we develope stainless steel welding interface heating element with large power, which is most suitable for commercial vending machine, such as commercial coffee maker, tea maker and juice maker.