On the basis of thick film heater, our company developedn Instant Heating Element for coffee machine in order to meet the customers`needs of variety applications, this type of heating element can withstand 0.8 MPa pressure, it is a best choice for coffee machine, instant water heater, industrial water heating equipment and other products.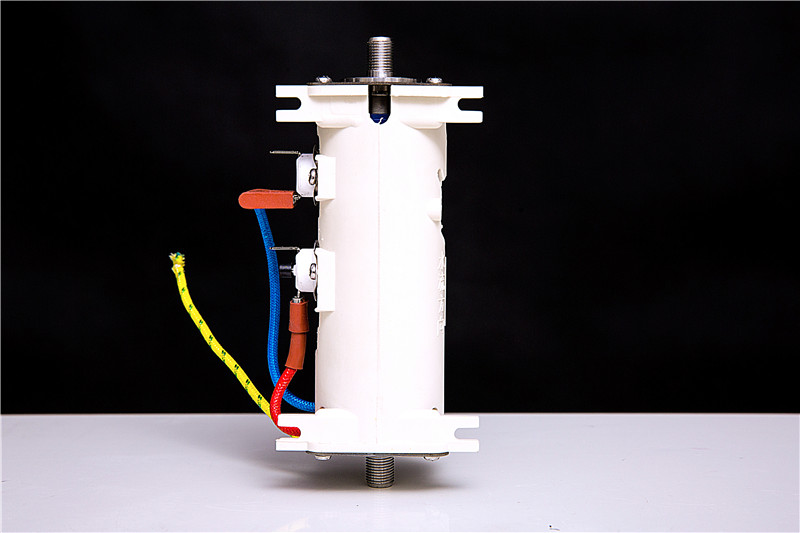 Jieda instant heating element for coffee machine consists of stainless steel thick film heating pipe, protective PP outer shell, water inlet and outlet joints, anti-dry heating thermostat, silica gel spiral guidance column, wires and so on. Easy to apply&install, as well as connect to waterways.
The Coffee Maker Heating Element's tubular structure allows rapid water flow and instant heat carrying.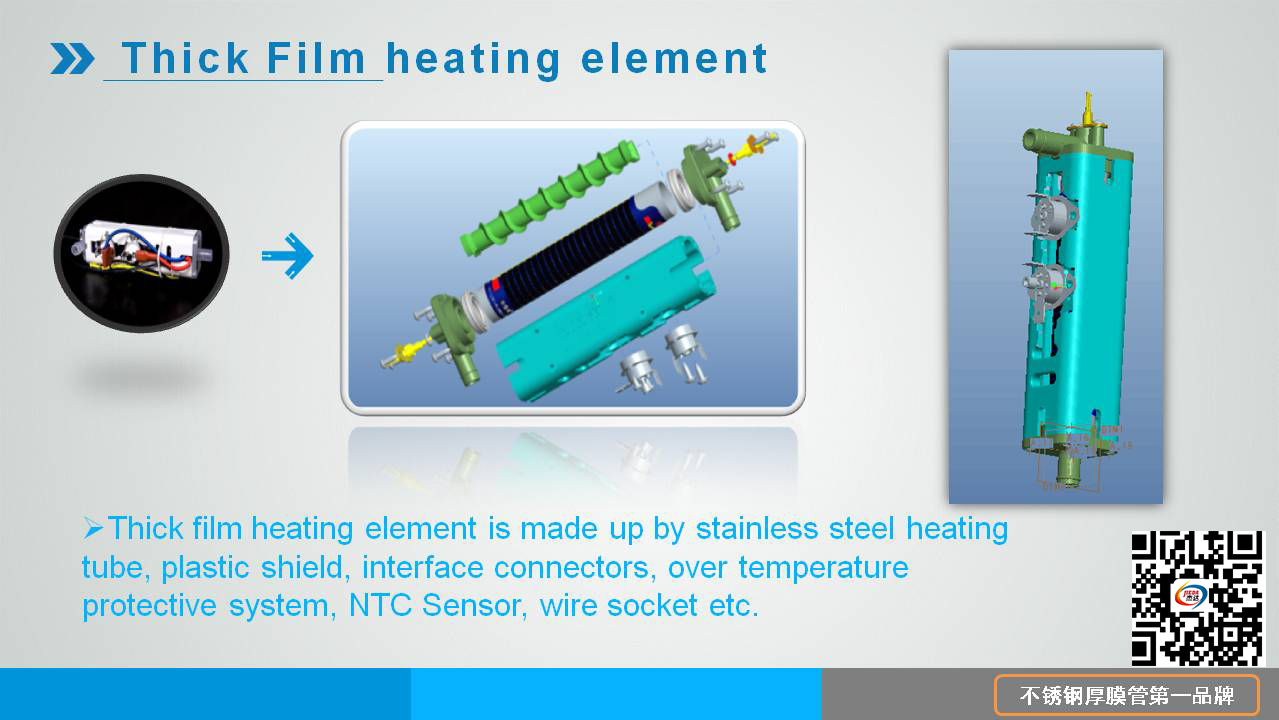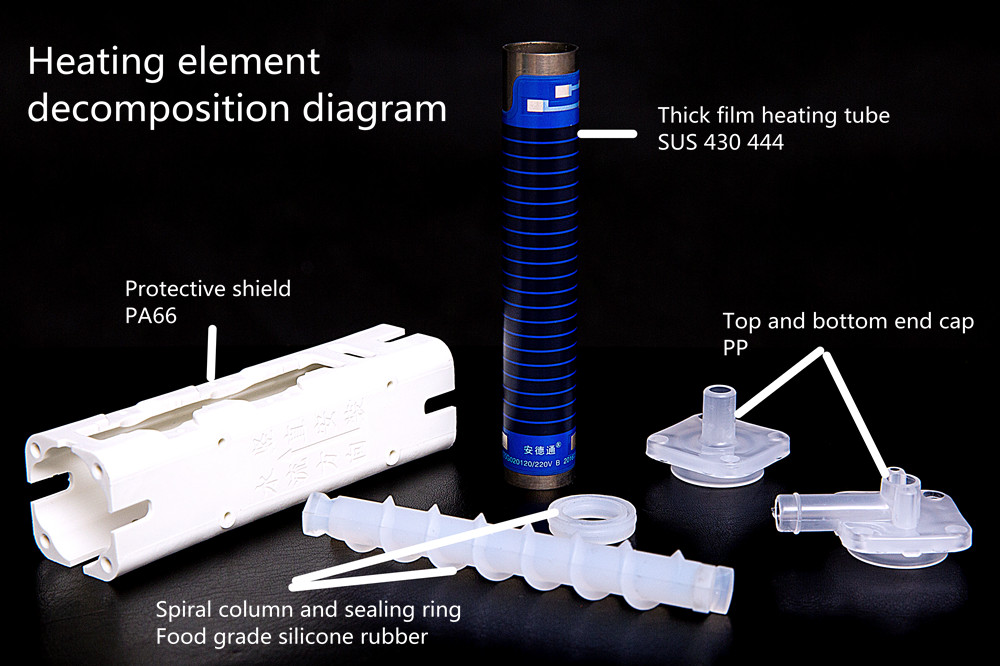 Advantages of smart heating element
Under the same conditions, Jieda products have many application advantages, such as large heating area, high heat conduction efficiency (≥98%), rapid thermal response (≥80~150 ℃/S), long working life (≥10000 hours) etc.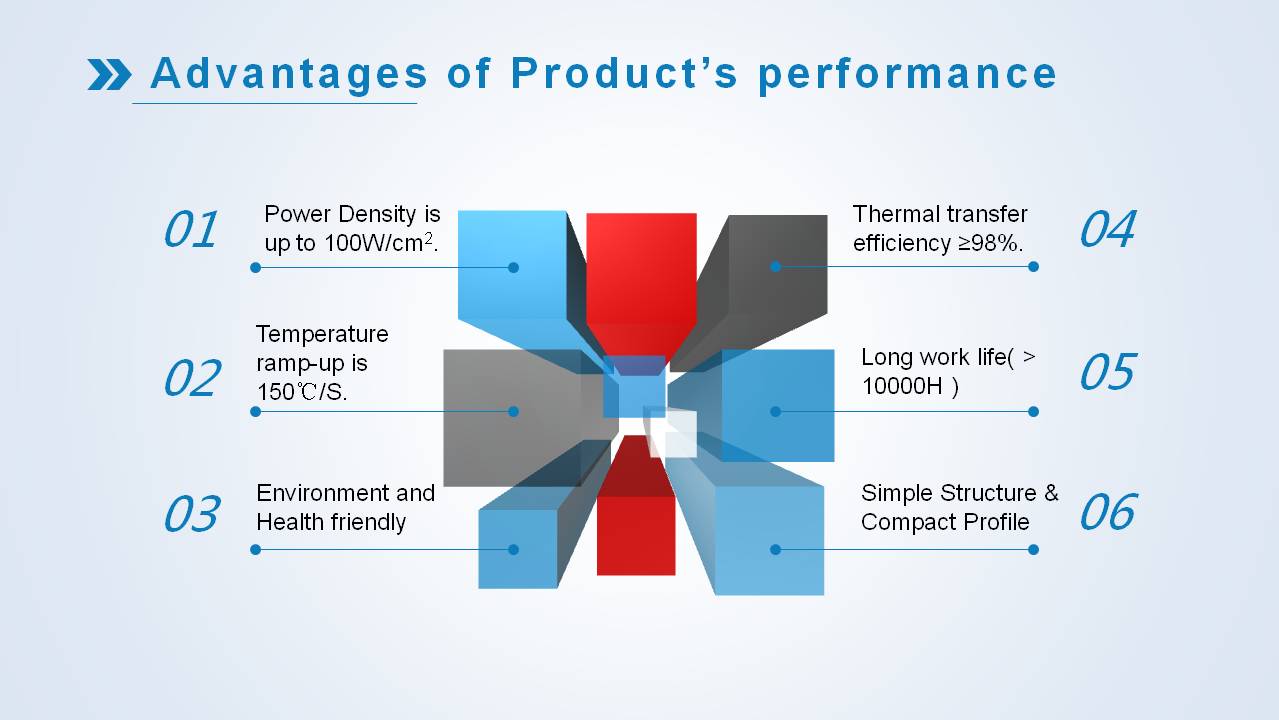 The parameters of smart water heater
| | | | |
| --- | --- | --- | --- |
| Product Model | JDHJ30 1600W/120V G1/8 | Product application | Water dispenser/Water purifier |
| Product Size | 159mm*78mm*46mm | Fixing manner | Fix from sides/Fix from end |
| Tube Size | 030mm*110mm | Water inlet&outlet connector size | G1/8 |
| Standard Power/Voltage | 1600W(+ 5% ~ -10%)/100V | Lead time | 25 Days |
| Optional power | ≤1600W | MOQ | 1000 pieces |
| Electric strength | ≥1250V/5mA/60s | Main Components | Heating Tube/connector/thermostat, Temp.sensor/sprial column |
| Bearing Pressure | ≤0.2Mpa | Product certification | CQC,ROHS,Wading health approval documents |
1600W SUS444 stainless steel Electric Heating Element is our sale's star, which is widely used for coffee machine,steam generator, medical care machine and industry equipment.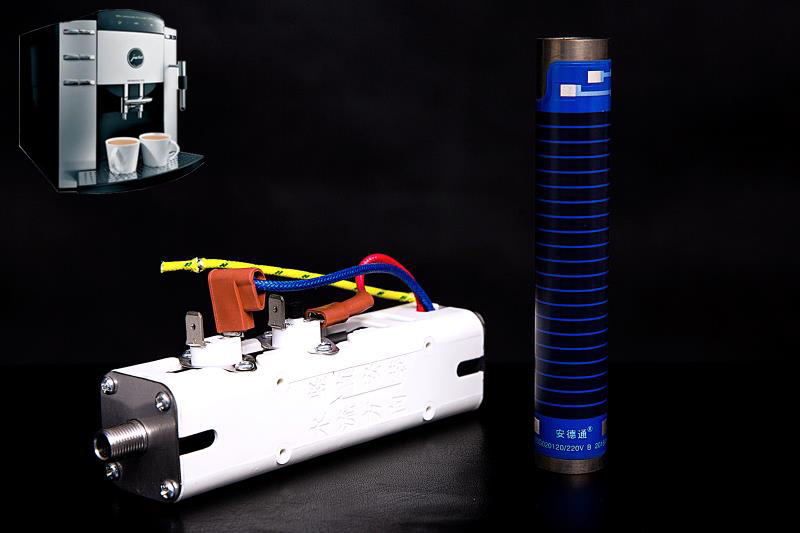 Instant heating element use precautions
1, The product temperature rising rate is greater than 80 ℃~150℃/S, so, please ensure that the tube is filled with water before use.
2, The pipe must be installed vertically when heating liquid, the direction of liquid flow is from the bottom up. To avoid local dry burning, please add water at first, and then connect to power.
3, Based on different powers, the user should ensure the minimum flow, while ensuring smooth water access to the pipe, so as to avoid vaporization and dry burning.
4, Pay attention to the surface heat dissipation; and due to a big power density, please also pay attention to the rate of heat exchange.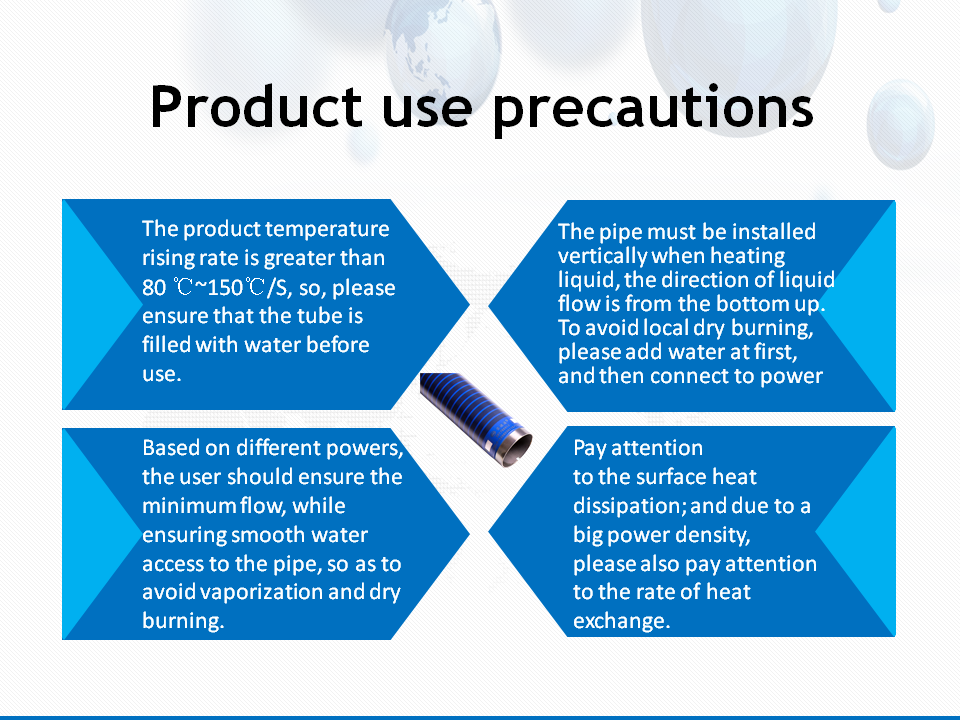 Brief introduction of our Company
Since its establishment in 2012, Jieda has been focusing on R&D and mass production of thick film heating pipes. The stainless steel thick film heating pipes produced by Jieda are widely acclaimed for its high thermal efficiency, stable performance and safety and durability. Jieda GIDAPE® ANDETONG® series stainless steel thick-film heating tube has four invention patents, dozens of utility model patents, we are also the first domestic company who produces stainless steel thick film products with CQC certification, wading health approval documents, ROHS certification.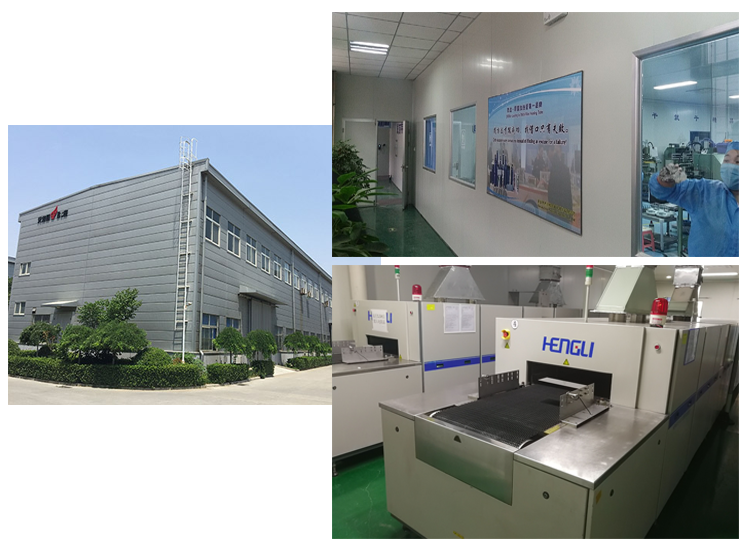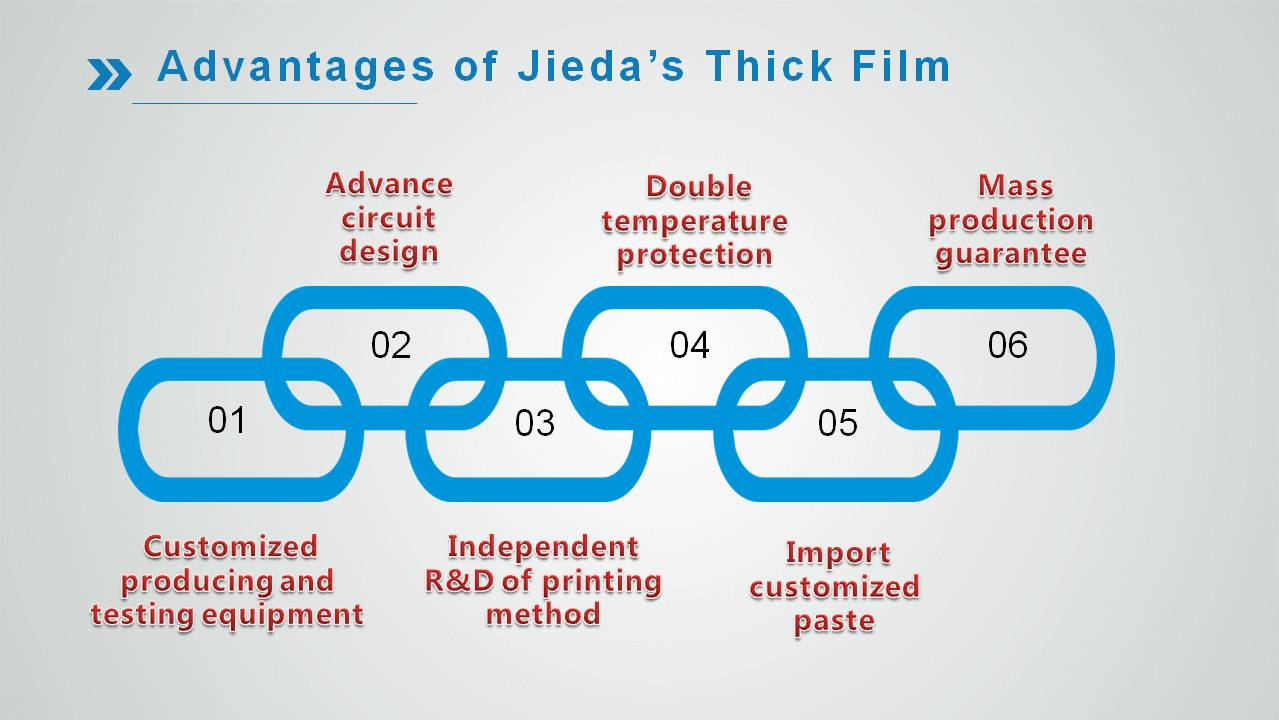 Our partners