Stainless steel thick-film heating tubes of GIDAPE®ANDETONG® series manufactured by JIEDA company are tubular structures, which allows rapid water flow and instant heat carrying. Under the same conditions, GIDAPE® ANDETONG® series has many application advantages, such as large heating area, high heat conduction efficiency (≥98%), rapid thermal response (≥80 ℃~150℃/S), long working life (≥10000 hours), etc.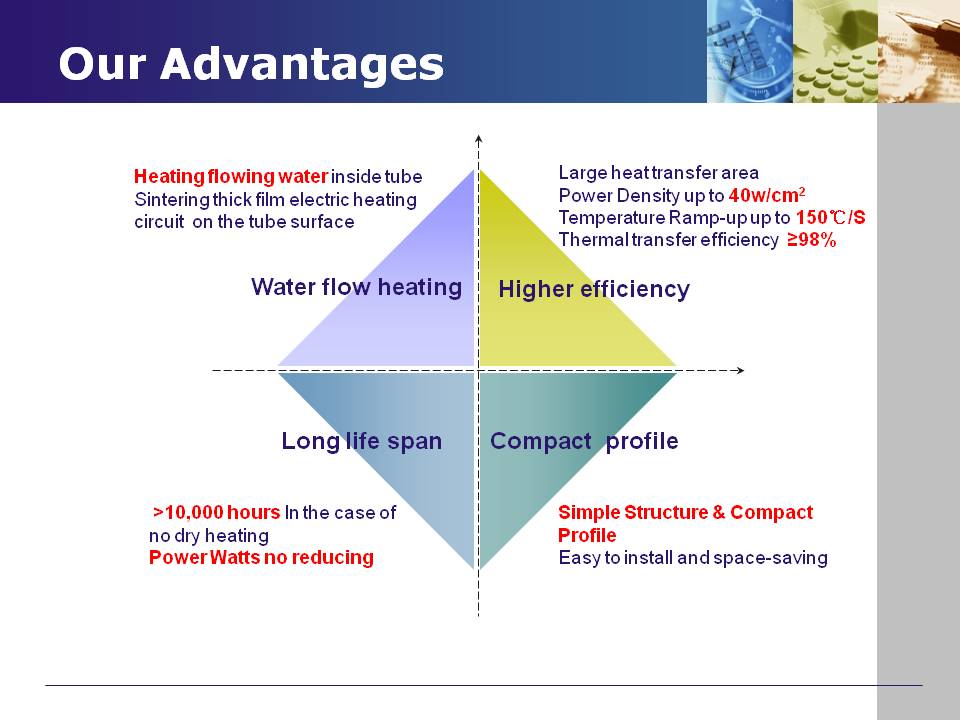 JIEDA 2200W thick film Heating Element consists of stainless steel thick-film heating pipe, outer protective shell, water inlet and outlet joints, anti-dry thermostat, power cord, etc. It can be fixed on sides, with 10mm and G1/8 diameter connecting orifice.
This type of heating body is an intelligent temperature control thick film heating body. It can work with the PCB circuit control system, so that the pre-set temperature and hot water quantity can be decided.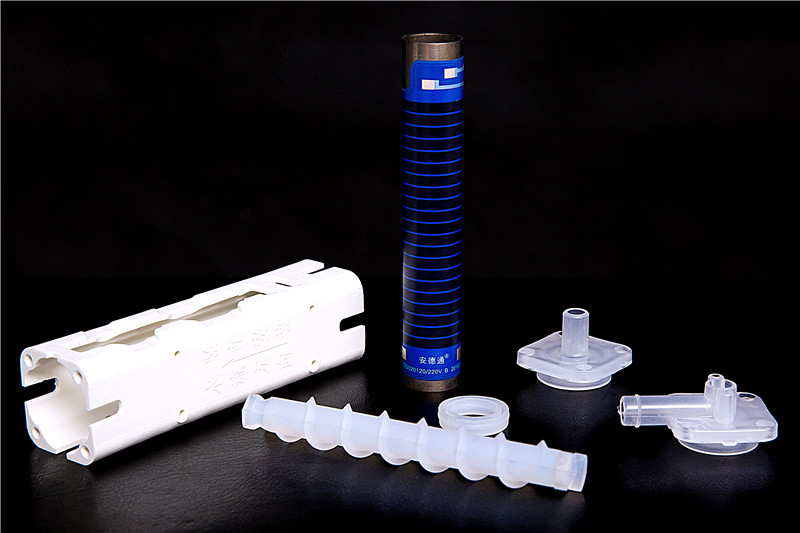 At present, thick film Heating Tube(heating body) of GIDAPE®ANDETONG® series has been successfully applied to fluid heating field, such as: instant Hot Water Dispenser, quick hot water boiler, pipeline machine, electric heat faucet, kitchen under sink water heater, sous vide, dishwasher, milk machine, coffee machine, dishing industrial equipment and so on.