1600W hot water purifier instant Heating Element
Under this industry background, JIEEDA introduce most advanced electric heating technology from Europe. We focus on latest technique of thick film heating and devoted to R&D and manufacturing of thick film heating products, through its unremitting efforts, JIEEDA has became a domestic leader in the field of thick film Tubular Heater, a comprehensive application solution provider, and a participant of electric heating technological innovation.



Application of Electric Heating Tube to the industrial equipment, small variety of home appliances can be seen everywhere. The core of electric heating products is electric component, which determines the life and performance of the products. therefore, more enterprises demand higher technological content from quality and working performance of the elements. however, the conventional Electric Heating Element has been unable to meet the needs of majority of enterprises in aspects of volume, life, thermal efficiency, heating speed, power density, mechanical strength, energy saving and environmental protection.
Origin of thick film heating technology
The thick film heating technology is new type of heating technology which is developed mainly by DuPont and Heraeus in 1990s. They invent the electronic paste which can be used on the stainless steel substrate firstly.
Thick film constitution
Using the technology of silk-screen printing and high temperature sintering, the thick film Heating Tube was covered in order by sinter dielectric layer, resistance layer, silver conductor layer and isolation glazes protective layer.
Finished product form of Smart Water Heater
A instant electric Thick Film Heating Tube was covered with a dense layer of microcrystalline glass film on the surface, which is not easy to be abscised and scratched.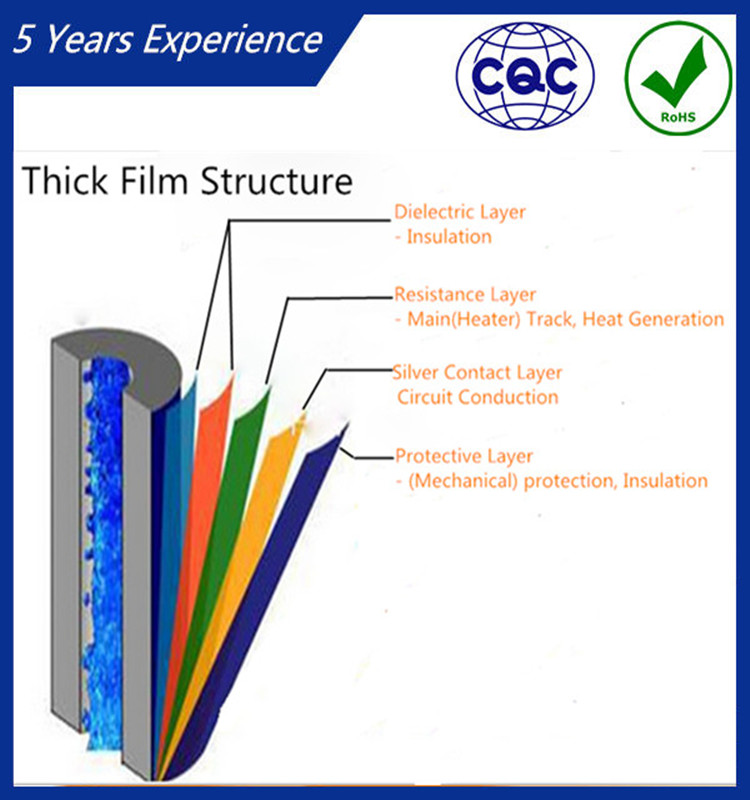 Advantages of thick film heating tube
The instant heating heater of the Jieda GIDAPE® ANDETONG® series have the advantages of large heating area, high heat conduction efficiency (≥98%), fast thermal response (80 ℃~150℃/S), long working life (≥10000 Hour) and other significant advantages.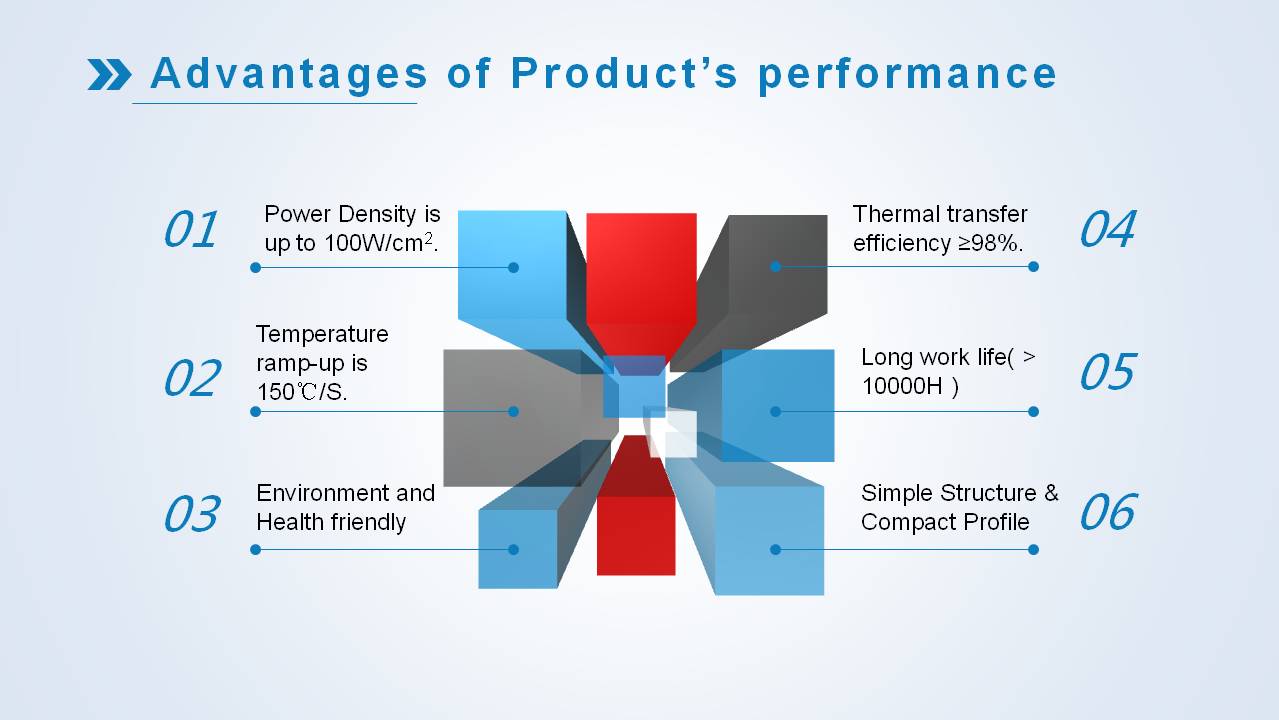 Detail information of 20mm 1200w electric instant heating tube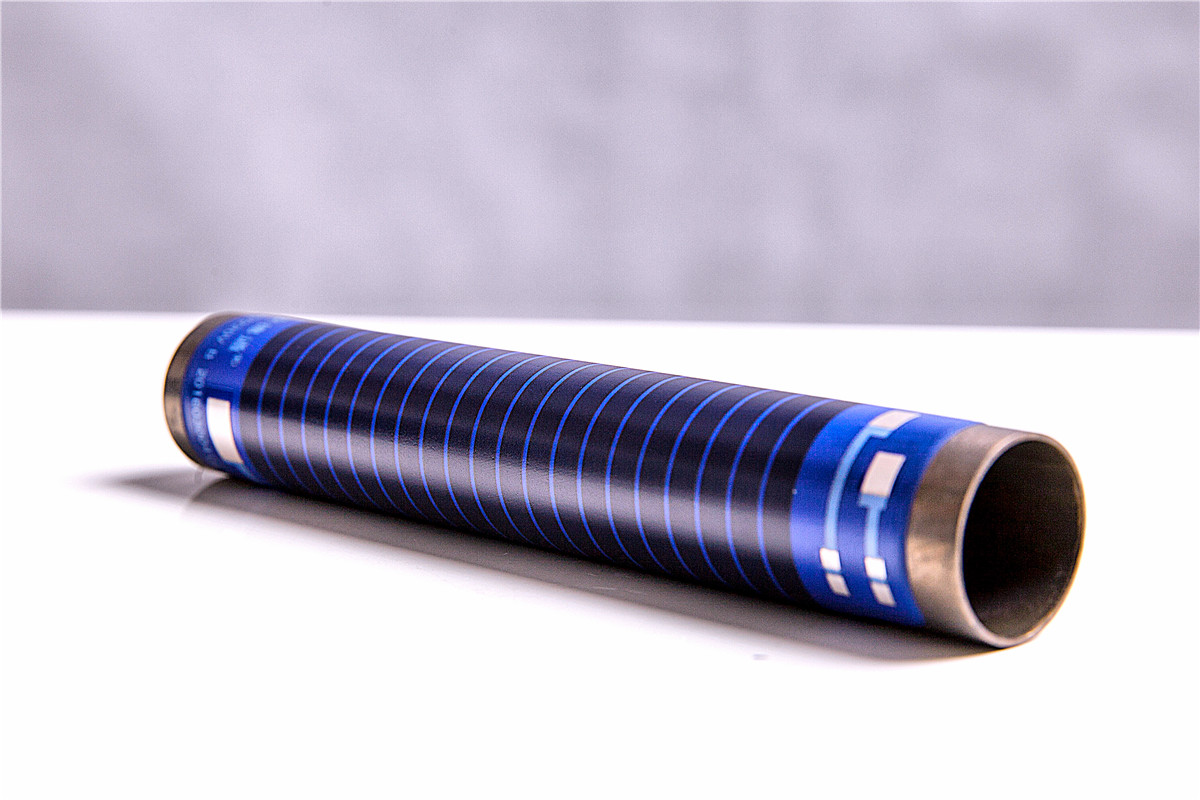 With its simple tubular structure, it can heat water flow inside the tube. Electric Circuit printed on tube surface, to heating the water flow inside.
The parameters of electric Instant Heater
Product Model
XHD-Y-160G020120/110V
Product application
Water dispenser Electric faucet Water purifier Water boilor
Tube Size
020mm*120mm
Substrate
SUS430/444
Standard Power/Voltage
1600W (+ 5% ~ -10%)/110V
Lead time
25Days
Optional power

≤17

00W

Customized period
40 days

Optional Voltage

110V/120V/220V/230V

MOQ
1000 pieces
Electric strength

≥125

0V/5mA/60s

Wiring manner
High Temperature Tin Welding
Insulation resistance

≥

50MΩ

Product certification
CQC

.

ROHS

.

Wading health approval documents

Because of the small size and low power, our 20mm 1200w electric instant heating tube is widely used for Hot Water Dispenser, sous vide and medical care machine.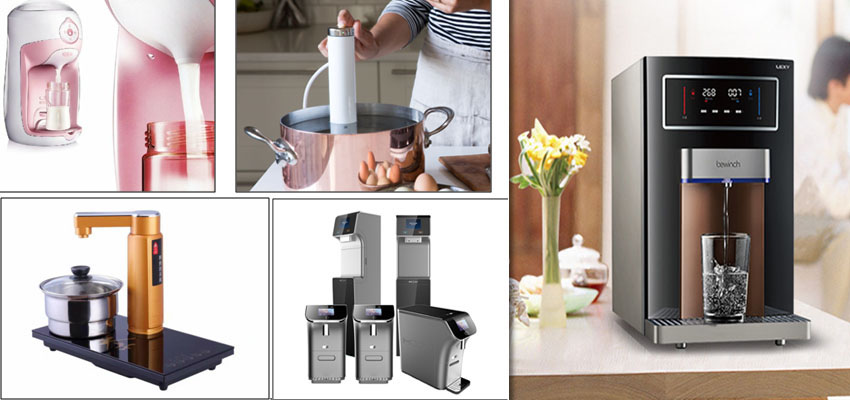 Product use precautions of 20mm 1200w electric instant heating tube